vladimír pech, 02.01.2014 21:32
Opakovaný otok oka foto
 Před měsícem podány antibiotika jak jsem psal v prvním příspěvku, zřejmě zabrala, neboť otok mizí a oko se začíná zapeřovat.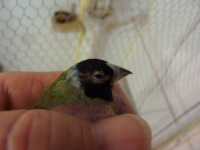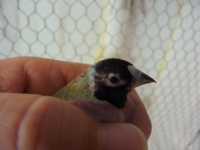 To insert a new contribution to be logged.
MVDr. Juraj Šimunek, 15.01.2014 16:13
Dobrý deň. Pri pohľade na foto ma napadlo viacero vecí. Pri problémoch s pečeňou môže dôjsť k takýmto zmenám na perí. Sírne aminokyseliny sú úzko spaté s pečeňou. Sírne aminokyseliny sa podielajú na tvorbe peria a kožných derivátov. Jedna z možností je podať prípravok Mutavit ako podpora vitamínov a aminokyselín. Prípadne hepatoprotektíva - lieky na podporu pečene- Silivet - liek do vody na podporu činnosti pečene.
Ďalšou z možností je ochorenie hyperkeratóza - ochorenie súvisiace s tvorbou peria - vrodená záležitosť jediná možnosť zase podporiť telo vitamínmi vit A a ostatné. Inak odporučam pri nezlepšení stavu vtáča vyradiť z chovu z dôvodu možného dedičného prenosu na mláďatá.. S pozdravom MVDr Juraj Šimunek

To insert a new contribution to be logged.